Best Home Saunas for Physical Recovery and Therapy Benefits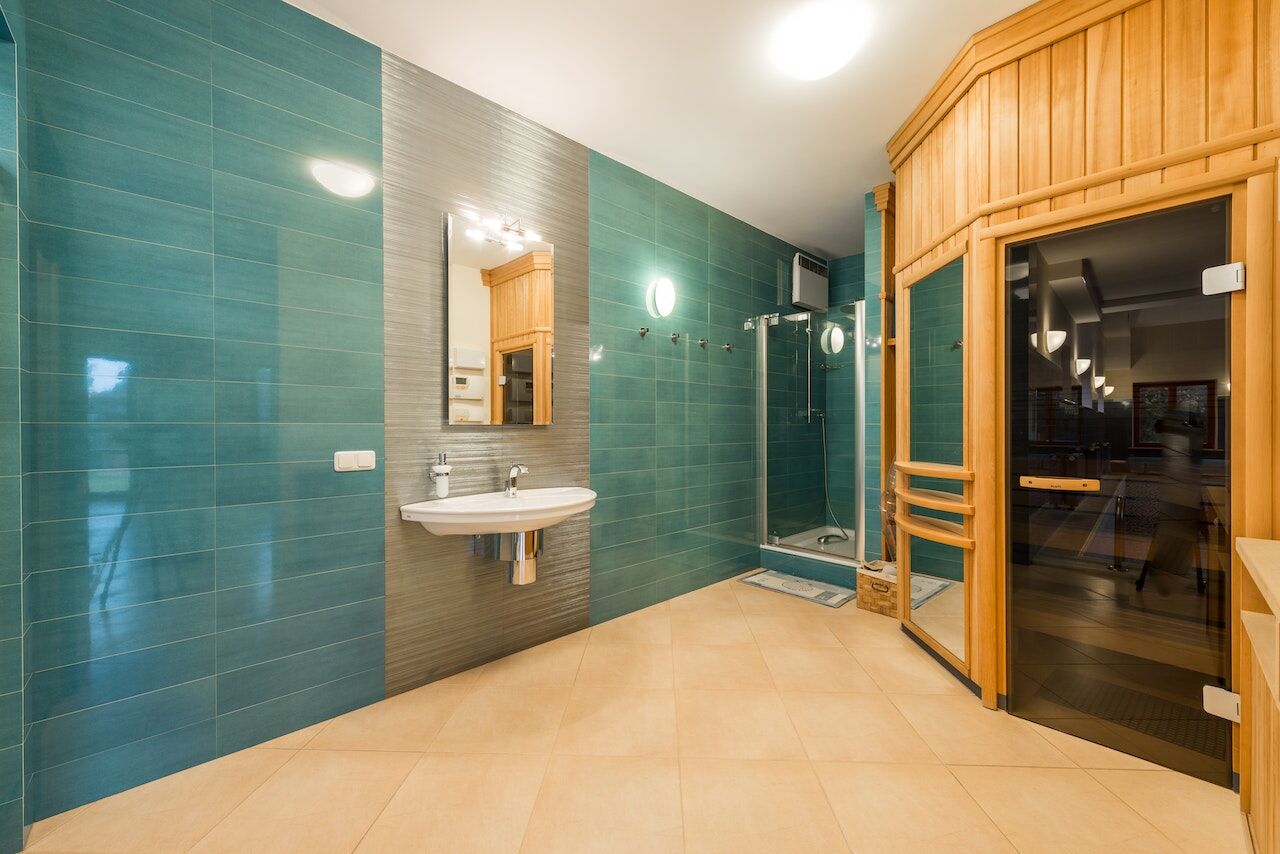 At Train With Danny, our Los Angeles personal trainer knows that different people respond to recovery and therapy options in diverse ways. While some like to stretch and hydrate, others soothe their muscles with a nice sauna session that relaxes the senses.
Unfortunately, saunas are not readily available at every gym or athletic club, which can make their benefits hard to find. The good news is, there are affordable at-home saunas that fit all budgets, installation — including storable or permanent fixtures — and occupancy needs.
But first, a couple of things to know when deciding which model is right for you.
What to Look for in a Home Sauna
First things first. When you are searching for a home sauna to fit your needs, it is imperative to purchase any model from a reputable retailer to ensure your safety.
Because home saunas often combine water and electricity, built-in safety features — certified, tested, and marked by a Nationally Recognized Testing Laboratory — ensures electrical products meet current safety standards and are safe with proper use.
Next, determine whether you want your new sauna to be steam of infrared technology. Both will produce the same heat and sweat production, but they work quite differently.
Traditional steam saunas heat the air inside the box, creating a sweatbox environment.
Infrared saunas do not raise the air temperature around you but heat your body from within using infrared light.
When determining which sauna model to choose, it will depend heavily on where you want to use it. This includes in your home, garage, or outside. Once you decide, put your safety first and consult a professional electrician to ensure it is installed properly.
Finally, consider any additional features that may make your at-home sauna more enjoyable, like built-in speakers, reading lights, or colorful and adaptable mood lighting.
Here we list the costs, sizes, and pros and cons of several at-home sauna models.
Price: $72
Dimensions: 40.6 x 33.9 x 28.8 inches | Heating Elements: Steam | Extra Features: Remote Control
The Kuppet Portable Folding Steam Sauna-2L One Person Home Sauna Spa is available for less than $100. This portable single-person steam sauna can heat up from anywhere, thanks to its insulated, waterproof fabric that easily assembles around a metal frame.
With your head fully exposed, you can breathe easily as your body enjoys one of nine levels of heat and steam using the included remote control. Simply fill the 2-liter reservoir before taking a seat in a camp-like chair inside, which can be upgraded during purchase, and rest your feet on an included wooden foot roller once inside.
PROS
Affordable
Available in multiple colors.
Nine settings.
Portable
CONS
The seat is not very comfortable for longer sessions.
Price: $270
Dimensions: 35.4 x 35.4 x 70.9 inches | Heating Elements: Infrared or Steam | Extra Features: Carrying Case
Although more than the previous at-home portable sauna option, the SereneLife SLISAU35BK Full Size Portable Steam Sauna is still quite affordable — compared to permanent fixtures — and is equally as portable.
This sauna comes in both infrared and steam models, so you choose the option you prefer.
The sauna itself is comprised of waterproof, insulated fabric that keeps the heat inside. Simply unzip the door, sit on the included camp-style chair, and use the included control pad to adjust the temperature. You can also set a timer for up to 60 minutes and enjoy the included foot heating pad.
Once your sauna session is up, unzip the door, take down the tent, fold up the frame and chair, and pack it up in the included carrying bag.
PROS
Carrying case included.
Comes in infrared or steam.
Easy to pack and unpack.
Foldable frame.
CONS
The seat is not very comfortable for longer sessions.
Price: $2,399
Dimensions: 50 x 42 x 77 inches | Heating Elements: Six Infrared | Extra Features: Solid Wood, Bluetooth Compatible, AUX Jack, Magazine Rack
Moving into a higher price point, the Dynamic Golden Designs Andora 2 Person Dry Heat Sauna ups the at-home sauna game to a professional level, while maintaining an easy, at-home setup.
Its six infrared elements provide heat without the need for a water reservoir, and allow you to conveniently adjust the temperature using an LED touchscreen display — inside or outside the sauna.
The outside, interior, and seats are all made of extra thick Reforested Canadian hemlock planks — which helps explain the price point — but lends a durable and stylish finish while helping to keep the heat inside. Both the window and door are made of tempered glass that extends from the floor to the ceiling.
This sauna has multiple features, including Bluetooth speakers, an AUX jack, and a magazine rack.
PROS
Bluetooth compatible.
Even heating.
Fits two people.
Inner and outer LED controls.
Professional look and style.
CONS
Price: $4,999
Dimensions: 74 x 42 x 75 inches | Heating Elements: Infrared | Extra Features: Radio, MP3 Connection
Moving up in price point, the Dynamic Infrared 4-Person Indoor Bluetooth Compatible FAR Infrared Sauna is perfect for those who focus on combining aesthetic appeal with superior functionality.
With a reforested Canadian hemlock design, a floor-to-ceiling glass door with a corresponding hemlock handle, and double-paneled walls that help keep the heat inside, this sauna fits up to four people comfortably.
The manufacturer recommends partnering with a licensed electrician when installing, as uses 20V power.
PROS
Eco-friendly.
Double-paneled walls.
Great value.
CONS
No Bluetooth.
May require professional installation.
Price: $7,774
Dimensions: 77 x 47 x 72 inches | Heating Elements: Steam | Extra Features: Benches, LED Lights, Timer
At a price point of just under $8,000, the Almost Heaven Saunas Salem 2-Person Traditional Steam Sauna is a perfect way to accentuate your outdoor setting, thanks to its round shape.
The sauna is made from solid cedar that weathers beautifully, and is a steam model, which will require access to water and requires a bit more complicated setup before it can be enjoyed by two people comfortably, thanks to the two benches inside.
This model can take up to an hour to heat up to its maximum of 195 degrees Fahrenheit, but it can be scheduled by a timer to turn on the sauna up to eight hours ahead.
PROS
High max temperature.
Lifetime warranty on the sauna itself, and a 5-year warranty on the heater inside.
Rustic design.
Solid cedar construction.
Timer for turn-on.
CONS
No Bluetooth compatibility.
Requires more setup.
Takes up to an hour to heat up.
If you are looking for a physical challenge that gives you every reason to use an at-home sauna for its workout recovery and therapy benefits, our Train With Danny App Membership is just a click away! With a free seven-day trial, you can try our live and on-demand classes before you buy or give the membership as a gift to another fitness lover in your life.
If you prefer to work directly with a personal trainer in Los Angeles County, or would like to take a hybrid approach to wellness, contact Train With Danny to learn more about the transformative benefits of focused workouts that produce results.