Is Group Fitness for Me?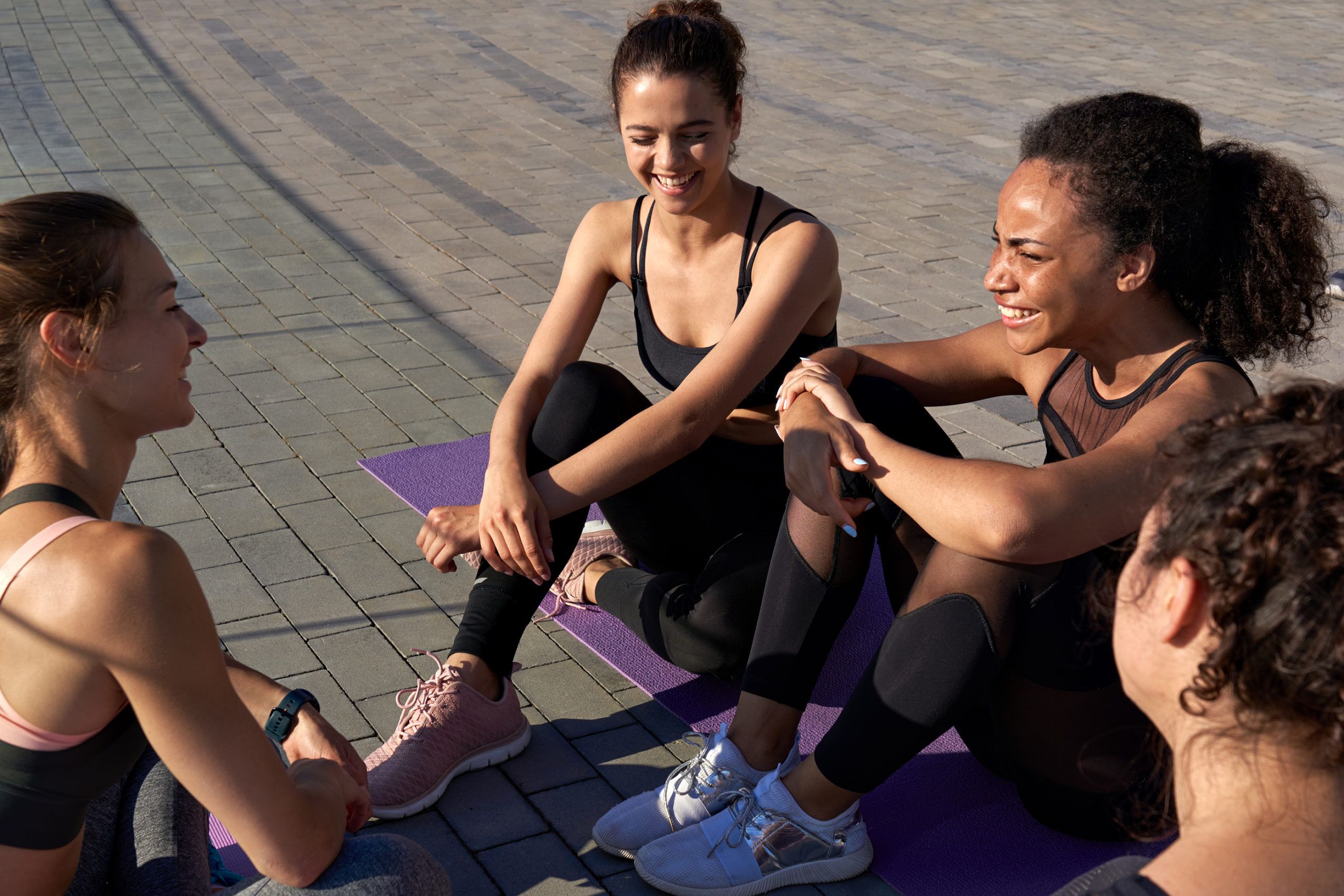 At Train With Danny, our Los Angeles personal trainer knows that one-on-one fitness is a great way to personalize your workouts, and get a customized approach to getting in shape that is hard to come by on a treadmill.
We also know that personal training isn't for everyone.
If going to the gym on your own isn't producing the results you would like and partnering with a personal trainer isn't in the cards, now may be the time to take a group class to see how it can help change your pace, and your attitude toward fitness.
What are the Benefits of Group Fitness Classes?
One of the best things about working out in a group setting is being inspired and motivated by those nearby who are cheering you on.
Group fitness classes allow you and your classmates to work together — instead of trying to one-up each other. When they push you to do one more rep, it feels less like intimidation, and more live motivation!
Working in groups also allows you to…
Be Part of a Community.
Group fitness classes provide support and guidance from people who are on the same journey as you.
Whether that journey is health and wellness, or improved strength and endurance, you can meet new people who already share something in common: Working Out.
Work With a Professional.
A professional workout instructor can help you maintain the right workout form throughout the class. That means fewer injury risks, with the benefit of a professional showing you how to do each move with proper form. If your form is a little off, the instructor can help you correct your stance, so you get the most from your workout.
Add Variety to Your Workout.
Going to the gym alone can become monotonous and lead to ongoing fitness plateaus that are difficult to overcome.
Group fitness provides exceptional variety, and allows you to establish healthy training goals going forward.
Hold Yourself Accountable for Attending Class.
The price of your gym membership may not be enough to get you up and at 'em, as there is always an excuse to skip a workout — because you can go whenever you want.
Most group exercise classes require that you book your spot in advance. They are also typically priced per class, so skipping a group workout means you forfeit that fee. Knowing you get what you pay for, scheduled group classes allow you to stay on track and commit to attending.
Ready to Join the Crowd? Train With Danny Has You Covered!
If you are more comfortable training with a group from home, Train With Danny has on-demand and live classes available for all fitness levels.
We also have a new app to access workouts offline, track your progress, collect health data, and get an all-access pass to premium features to take control of your training today.
When you are ready, and want to add to the intensity of your workout sign up for our fitness plan on the app for just $1 for the first 30 days! Contact Train With Danny to learn more about the transformative benefits of partnering with a personal trainer in Los Angeles.